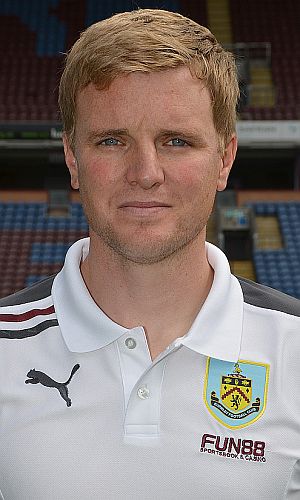 Grayson, for the third time in two seasons, saw his Leeds side come from behind to beat Burnley and after this one he said: "The players showed immense character. We had players today who came into the team and did very well.
"The likes of Zac Thompson, came into the side and was excellent for a young kid. He played in the centre of midfield to start with and then moved to right back.
"Andros Townsend gave us something we have not had over the past few weeks and months. Somebody who can carry the ball, somebody who can run at defenders and put them on the back foot. I was really pleased with how those two played and others as well."
He added: "With five minutes to go, we were staring down the barrel of another defeat. I thought we played well and had enough chances. I'm delighted we stopped the rot. It's massive for us."
Eddie Howe, like every Burnley fan inside Elland Road, was fuming at the performance of referee Mark Brown who had a nightmare.
"It was a fantastic defensive display and it was heartbreaking to concede with almost the last kick of the game," Howe said at the end.
"The lads didn't deserve that, but I'm really proud of their efforts and how we defended and we can take great heart from that.
"At 11 v 11 I thought we were the better team. We took the game to them because we came here to win and I felt we looked comfortable, but the referee has changed the game. I can see why he has given the first yellow card, but I don't think the second is a booking. I don't even think it's a foul.
"For him to make that decision, and he knew it was a big one because he knew Kieran was on a yellow card, is a disgraceful decision. I really hope he look back and learns from it because I felt he was totally swayed by the crowd."
He continued: "We had to defend for our lives and Leeds were pressing for goals. It's a shame for all the spectators, but particularly those from Burnley who paid good money to travel and watch us.
"We had to put a real shift in then and leave our centre forward isolated. It does show that we have come a long way in a short time though because I'm not sure we would have produced that performance at the start of the season.
"We felt we had done enough. We restricted them to long range shooting and crowded areas and made life difficult for them, so it's a tough one to take because it's the end of really good run. Now we have to go on another one."