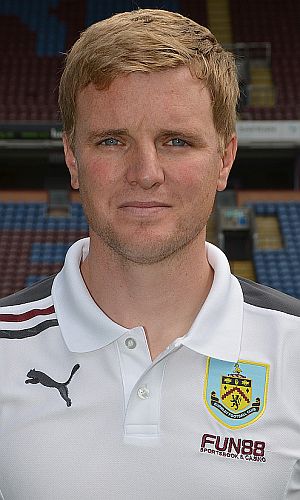 Both managers will be looking to win the game and Reading boss Brian McDermott said of his own players yesterday: "These guys know how to win and that's very important. We have experienced players and those that are young and learning the game.
"Through the season you have to build a group of people who know how to win and that's what we've tried to do. We try to play the best kind of football we can, but the outcome will always be the be-all and end-all. At the moment the outcome is good results, so that's what we look for.
"There's a winner's mentality in our dressing room and we will need that between now and the end of the season. We have six points out of six, we're now trying to win the next one and get nine out of nine.
"If we win the game we feel good about ourselves and that's the most important thing. Winning games is the best feeling that you can have. We send the players out in a frame of mind where they are relaxed, ready to play and focused. It's about getting the details right.
"I learnt from last season, you learn from every game and every season. You learn what is required and January and February are tough months. You have to get as many points on the board as you can and that's the sign of a good bunch of people.
"When we won the Championship with Steve Coppell we broke the league down into games of six and it worked for us at that time. But what works for us now is looking at individual games.
"We have a target for the season, of course we do, but all we can do is look at this game against Burnley."
McDermott also spoke about the man on the other side tonight, Burnley's Eddie Howe.
"I like Eddie," said McDermott. "He's a real good football man and we've had good chats after games.
"He's only young, but he seems like he's been a manager for quite a long time, and Jay Rodriguez is a threat for them and we know all about Charlie Austin."
For Howe, it is a case of looking to get back to winning away games after last Saturday's reverse at Southampton.
"If we can get a positive result that's brilliant and we'll close the gap on the teams above us, but likewise you don't want to think about the other scenario where you could lose ground. It works two ways," Howe said before the team left for Berkshire.
"We'll think positive and it would be a great time to get three points. When you come to this stage of the season, with the position that we're in, these are great games.
"It's an important game for us because we're playing a team just above us, and we can close the gap not only on Reading but the other teams in and around us as well.
"I don't think there's a lot of pressure on us. Our mentality is to go and enjoy it and hopefully pick up another positive away win. Our record's been brilliant of late and we just want to keep that going. We're going to ask the players for another big, physical effort."
It's another long trip via the M6, M40 and A34 tonight but Howe dismissed it, adding: "The more you highlight these things the more it can become a negative. We'll be in good shape, there's no excuses from us physically.
"We have a small squad, we've had that all season and it's a big ask for the same players to keep going week in, week out. They've done it brilliantly and we get a good little break after this game we've got eight days until the next one, so let's put everything into this game and try to get a good result.
On the possibility of changes, he said: "I wouldn't rule it out at this stage. It's always a difficult decision because you've got players in form who have got the confidence of getting results, and also you've got the decision of whether you rotate it so people can be fresh.
"I'll have to make that decision obviously prior to the game. We'll see who's fit as we have a couple of worries going into the game."
Howe certainly knows all about Reading and how they play. He concluded: "They stick to their guns, they've played the majority of the season 4-4-2, they've been very effective at it now for two seasons with their two wingers.
"Whoever that combination may be I think they're quite open, attacking, playing two up front trying to get crosses in the box, they're a big side as well, not just with Jason Roberts, so physically it will be a big challenge for us from set plays etc.
"They're pretty similar to ourselves in the fact that we're probably two of the form teams in the division. I just hope we can stop their momentum and we can be the side coming out still in form."