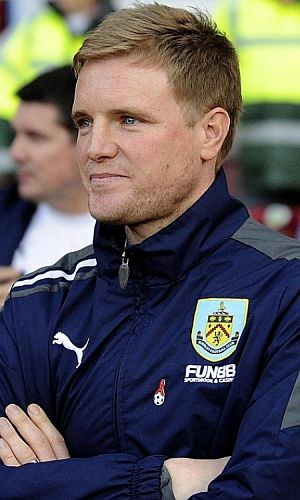 Having equalised with 16 minutes to go, Birmingham went straight down to regain the lead and Hughton picked it out as the pivotal moment in the game.
"I thought that over the 90 minutes we deserved it," He said. "They had a very good spell in the second-half at 1-0 down and put us under a fair bit of pressure. Then when they pegged us back to 1-1, it might have looked that they were the team who were going to get the next one.
"The fact we scored fairly quickly afterwards got us back on track and of course they had to open up a little bit more."
Speaking about that second goal, a first goal for Jordon Mutch, he added: "I thought at the time it was a good goal but after seeing it again, it's an even better goal than I thought.
"It was a real quality strike, he's had to open out his body and guide it left-footed into the corner of the net. But Marlon King does everything for him, he was excellent tonight. Marlon's in good form at the moment, he's made the opportunity for Jordon, who has still got a bit of work to do but it's a real good finish."
He concluded: "At this moment it's a massive win but come tomorrow and the next day when things settle down and we go into Saturday's game then it's just another three points. Whether it's tonight, Saturday, Monday or the following Saturday, we're going to have to accumulate enough points to get into the top six.
"The fact that we've got some real tough games coming up as well, it was important that we tried to get something tonight and I'm delighted that we did."
Clarets' boss Eddie Howe was concerned at the way we gave the goals away tonight. He said: "I think if you analyse the game, in my opinion, we were by far the better team in the second half, and if you look where they are in the league compared to us we have to be disappointed because there wasn't too much between the two sides.
"We created some great chances and once we got back to 1-1 I felt we would go on to win it, but we conceded three poor goals tonight and that's something we need to eradicate if we are to be successful moving forwards.
"From our point of view we are still trying to develop as a team and the supporters can see that. I really do appreciate their patience in sticking with the lads as we try to go about things.
"Some of our football tonight was really, really good against a team that is probably going for promotion, so I don't think there's a great deal wrong. We have a talented group of players in there who will only get better, but we do need to learn and grow up and cut out the errors."
He continued: "We changed the system and tried to have a look at something, and in fairness I don't think it worked particularly well. I'll take the blame for that, but we just through we would experiment with the personnel we had at our disposal.
"We only had 12 fit senior outfield players, so we wanted to get everyone in a position where they were comfortable, but I don't think it really worked, so we changed it after the break and put Chris McCann out wide left and we really started to pull them around once Junior came on.
"I thought his performance was excellent for half an hour and he was a real highlight for me. He was really direct and purposeful and put some great crosses into the box and that's a real positive sign."
With six minutes to go, Cameron Howieson was introduced and Howe said: "He's a really talented boy and we have really high hopes for him, so that was a little taster for him and hopefully he will want more now.
"It's never going to be a case of us starting three or four (young players) in one game because you have seen how physical this league is, so you can't throw too many in at once, but that will be a lovely little fillip for Cameron and hopefully we can do that for a few others as well."