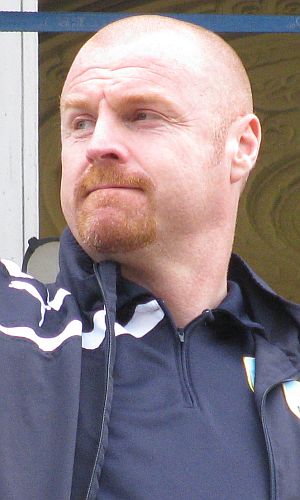 They won it with a 12th minute goal from Aaron Ramsey and Wenger said after the game: "I'm pleased with the performance because it was a more fighting performance than a fluent performance.
"Many people question us on that side but I would first say that I'm surprised by the quality of Burnley. It would be a shame if they go down because they are fantastically well organised, they press very well, they have a great solidarity, they are very fit and I understand now why they took points from the big teams here.
"We had to fight, we had to be combative until the end and we couldn't score the second goal. our defenders played well today and won us the three points.
"It was a different test. At some stages at the start of the second half I thought we were under pressure to concede a goal because we didn't start very well. In the last 20 minutes it looked like they got a little bit tired and we could have scored a second goal, but there were periods in the game where we need to be tight, well organised and calm at the back and I think our defenders and goalkeeper deserve credit."
Sean Dyche admitted afterwards: "We knew it was a big challenge today because Arsenal have been on fire recently with the run they have had. We deliberately had a game plan to try and unsettle them.
"We played the ball forward quicker than we normally do because we wanted to get into their backline quicker. I felt that worked in patches. In the first half we only did it in spells, but in the second half we did it a lot more.
"We really just needed that moment of quality in the final third to break down teams like this and that was the thing lacking, but I'm not over thinking the performance because there were some really good things and a great energy, will and demand to win a football match."
He wasn't happy with the one goal we conceded. "It's an awful goal from start to finish and I didn't think we started well at all," he said. "We almost gave them the feel of the game just by not making good decisions, including the one that led to the goal.
"But beyond that I thought the first half levelled out, and in the second half we just couldn't find that moment of clarity to get something from the match.
"We've now got some different challenges coming up against sides who the league table suggests aren't as good as the ones we've faced recently, but they are still big challenges.
"We will still be in there, that's for sure. You can tell by the way we are going about our business that these players are hungry to be in the Premier League and so am I."