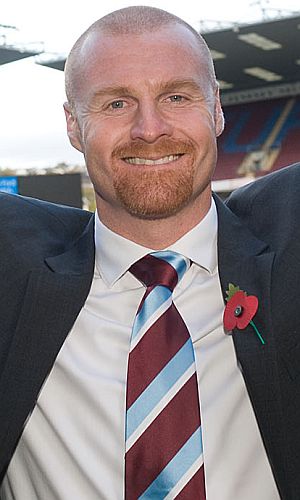 That game came one week after the only away win in the Premier League at Hull and that's where we find Bruce now who replaced Nicky Barmby during the close season.
As is always the case now, opposition managers make reference to Charlie Austin, so when Bruce was asked of his views on Burnley, he said: "They've got the top goalscorer in the division which is always handy to have up your sleeve and the little boy Wallace on one side and Paterson on the other are a little bit quick and direct.
"Their results have been a bit up and down. They had a wonderful start and as I said when they've got the top goalscorer in the division, and he's got 20 already, which is remarkable.
"So it's a typical Championship game for me where you look on paper Burnley have got some decent players. We will have to play to our level which we know we are capable of doing and keep this run going because I think that's vitally important. If we can keep the run going and stay focused with it and then we have another big game on Tuesday which is exactly what the Championship is."
Asked specifically about Austin, he added: "He's big and strong and powerful and I think he's having the season of his life. They've signed him from Swindon and I think he was a bricklayer before that.
"Certainly, to have 20 goals before Christmas is a remarkable return and I think I was right I think, he's the top goalscorer in Europe throughout the respective divisions, so we'd better make sure that defensively we're right because the kid's obviously playing at the top of his game and, as we've seen, he's capable of getting a goal."
It's a second away game for new Clarets' boss Sean Dyche. He'll be looking to get his first away point and will be keen for a result having lost the last two games at Ipswich and at home to Charlton, both somewhat controversially.
He knows it will be a difficult game against a team in the play off positions. "They are a team that have had some good results," he said. "But I think our performance levels have been very good and last week with ten men against 11, I thought the performance was outstanding in certain parts, not only for the passion and pride which I think is appropriate for this football club, but the manner in which they went about it and the quality of the play.
"We made numerous chances despite a referee's decision and should certainly have come away with a point, if not all three.
"Performance wise we have been happy and I am not too concerned about other people's performances, we start with ourselves first. "It's still a work in progress but they have shown signs of a lot of the good things we are hoping to add to some of the good play."
Last season Burnley bucked the trend with 10 away wins but this season have registered just two wins, one less than at the same stage a year ago. Dyche dismissed that and said: "I believe you can get results anywhere. It's about winning, this business, and I have made sure the players are aware of that.
"There are certain factors away from home which make it more challenging, which is why you look all over the world and most teams have a better home record than away, but there's no reason why we can't go to any club and deliver a result.
"We play to win – as simple as that. And that will be the thinking again."