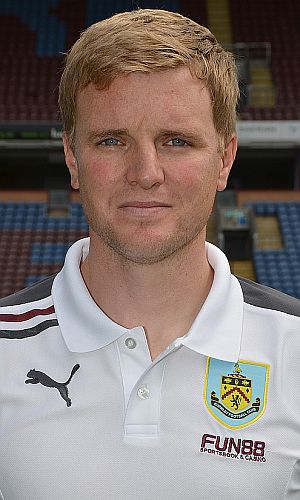 Allardyce has seen his side drop out of the top two recently. They are all but guaranteed a play off place at least but he'll be wanting to see his side get back to winning games to get back above Reading into those automatic positions.
He spoke yesterday about the lack of goals from his forwards. "In the last 15 games, our forwards have scored five goals out of 19," he said. "We're all aware of that, but they're all trying their very best and I don't want to put any more pressure on them than they've already got.
"The fact of us stumbling at the moment is that when an unfortunate goal is scored against us, it's costing us too much because we haven't already buried the team we're playing against.
"The other factors are the rub of the green and refereeing decisions at critical times. I saw Manchester City win a game (against Chelsea) because of a refereeing decision and not because they were going to come back into the game at that time.
"Defining moments in the game are not swinging our way at the minute, just as we'd like to see our front men score one or two more goals."
Asked if nervousness was creeping in, he admitted: "I do sense it, because nervousness is passed over by the time of the season and by the anxiety getting greater because the slip ups have occurred over a short space of time.
"The overall fact is that we're third in the league and we have a game in hand. If we win that game in hand, we go one point above Reading and within four points of Southampton. We've got to go on a winning streak now. Win/draw has been sufficient for us all season, we've only lost three games at home in the entire season, but we're in a position where we need to win/win now.
"The reality of the situation is that we're a small margin away from converting our draws into victories again and hopefully we can start this at Burnley and Peterborough in our next two games. One, we want to and two, we need to.
"At the moment, because of our draws coming all together when none of us expected it, the frustration builds up and the anxiety becomes more fearful than you would want it.
"We totally outplayed Middlesbrough. I watched it, looked at it, have seen it and done it. The facts speak for themselves, not the perception. Unfortunately, football is run on and looked at mainly by perception and not facts.
"The disappointing thing for everybody is that we've built the expectation so high that, when the blip has come, the frustration is bigger than it really should be. I understand that because we all want to get promoted directly out of this league."
Howe has seen Burnley fail to find the net in each of the last two away games which have extended our winless run to six games, and he said ahead of the West Ham game: "From our point of view we don't want the season to fall flat.
"We want to win every game and I know there's a little bit of doom and gloom around the place at the moment with the recent results, but we are certainly not feeling that way.
"In the past few games we have played some good football, but just haven't had that cutting edge or been positive enough in our passing. But we look reasonably tight at the back, which is really pleasing and like any sequence of results you know you are not far from the other way and going on a run of wins and that's what we have to try and do.
"We want to remain positive in our play and hopefully we can do that and everyone can hopefully see a glimpse of what we are going to be like next season."
He added: "It's a great game in the calendar and one we really look forward to. I think you know what you are going to get with West Ham; they have a really strong squad full of experienced players who have been there and done it.
"It will be a really tough test for us, but we don't have to fear them and I hope the crowd will get behind us and really support us to create a good atmosphere. If we do that, I am sure we can make it a difficult afternoon for West Ham."