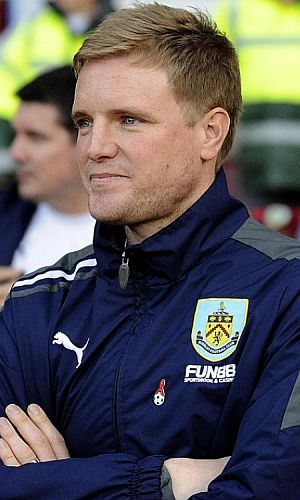 Whilst admitting that Burnley provided his team with tough opposition, Yates wasn't happy with the way his team went about things and fell to such a big defeat.
"Today shows we have still plenty to do," he said after two Charlie Austin goals were added to by Joseph Mills and Ross Wallace to give Burnley the big win.
"You never want to get beaten convincingly but we were today. We started okay but it was too easy for them to score. I thought Zebroski did great and I thought Scotty (Brown) did too but I can't think of many else who played their way into the team next week. We are better than that.
"We probably won't come up against that quality this season but what if we do? If we had drawn Burnley in the cup then I wouldn't expect a performance like that or for us to roll over for them. I've just said to them all that my team is not selected yet and they have a week to stake a claim. They have worked really hard this week on the training ground but I expect us to be better than that.
"Chris Zebroski showed glimpses of what he is about in an average at best team performance. I think he will definitely be a good player for us. Shaun (Harrad) started well but he is down on a bit of game time and it has been a hectic few days for him. There are lots to work on and improve on.
"Patience has paid off in recruitment and I'm delighted both (Zebroski and Harrad) are here and they will only get better.
"I've been speaking to Manny Panther and his agent over the last few days. He is something different to what we already have and I want some more competition in the middle of the park so we'll see where we go. The loan signing is still possible but there is a slight delay. We'll have another look at Connor Roberts on Tuesday but he has done more than okay in training. Jordan Hibbert is happy staying with us but I need to see where I'm going to go. I'll do what is right for my team.
"We can learn a hell of a lot from the last three games we have had this week. We can't just beat ourselves up because the players know it wasn't good enough but we are working on that and towards next Saturday."
That's it for pre-season games for Cheltenham. They kick off on Saturday in the Capital One Cup. For Burnley there is still one more friendly to be played at Rochdale on Tuesday when manager Eddie Howe will be hoping, at least, that we match this performance.
"I thought that was our best performance yet," he enthused. "We have asked the players to get better with every game and make sure our intensity levels are right.
"I thought our attitude to the game was excellent today. Our attacking play was really good and we could have scored a good few more, but for their keeper making some very good saves.
"It's all about performances in pre-season, but if you are looking as solid as we are, creating in midfield and potent up front that's a good combination. We looked all three today in a good test and Charlie looks particularly bright, not only in terms of goalscoring but tracking back and defending.
"We know if we can get good balls into the box, nine times out of then he's on the end of them, but it's not just about him and I am pleased with all of the units in the team at the moment."