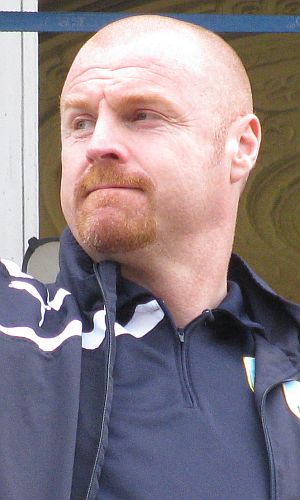 That's exactly how it was and Cardiff boss Russell Slade admitted to being devastated at the final whistle. "It was really hard to take, we've got a disappointed dressing room in there," he said. "We were very good for large periods, they had a couple of periods, but other than that we were the better side, but the better side did not win.
"We should have defended their first goal better. David Marshall is disappointed he did not save it too. The second goal was bizarre, it was going a mile wide and it's hit Matt Connolly and gone in, it's a crazy equaliser. It was not even going in.
"You saw how hard it was by the body language of my players when the equaliser went in because we had worked so hard to get top side of a very good side. We thoroughly deserved to be in front so it is very hard to take.
"We will have to react in the next game. That's all we can do, that's all we can control. We can't do anything about this, we just have to move forward. There's such a fine line sometimes. You have to keep going for 94 minutes not 90 though."
Slade gave a debut to new loan signing Tony Watt and said: "We saw some very positive things from him. He had a positive run in the first half where he got at their back four and his shot went narrowly past the post.
"I thought there were some good things from him, if we can get a bit more work in him now, I think we are going to have a real asset.
"We were a threat in open play, but we do need to be a bit more ruthless in the box. You have to take that shot or header. We were creating chances. We play with no fear in training, we rattle those goals in, but we have to take more chances when we create them in open play."
Sean Dyche was probably a relieved man as he stood drenched on the touchline watching those two late goals go in. He said: "I think it was a deserved point. Not just myself, but the players and the fans, who travelled down here in large numbers, saw us very hard done by.
"I haven't seen the first half incident back, but I'll be surprised if it's not hand ball, and don't forget it's not just a penalty, but he has to be sent off. It certainly was a big event because that changes the whole outlook of the game.
"We didn't react to that in a bad way. We got on with the game. We did concede two poor goals, but the attitude of the players to get something from the game was outstanding. I am just so pleased with the mentality of the players because they never go under. I don't, but they don't, and that is a great thing to have as a collective.
"The fans know it too and came down here on a miserable day weather wise, and see their players give everything for them again is a great feeling."