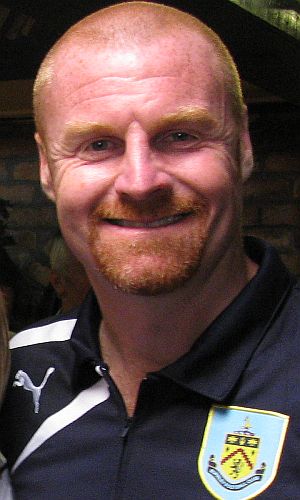 Johnson had highlighted the form of our strikers Danny Ings and Sam Vokes ahead of the game and both scored to ensure the win. Asked if he thought the strikers were the difference, the Yeovil boss said: "No, it wasn't the difference. The difference was that we made two mistakes, and they were two bad mistakes.
"Those top teams don't make those mistakes, and that gives strikers a goal. Then, at the other end, we had to work very hard to create our own opportunities to come away with something. We hit the crossbar for about the fifth time in the last couple of weeks and Joel Grant had a couple of decent chances.
"So we're getting in there and we're not a million miles away, but it's not about the strikers, it's about the whole team. We finished strong at the end there. It's good for Kieffer Moore now as that's two in two games. We got in there and their keeper has made a save or two, but the nitty-gritty was the two mistakes that cost us the game.
"We were just talking about it in the dressing room afterwards, because it takes us to get a punch on the nose before we start fighting, and really we've got to hit the opposition before they hit us. I think it's the level that we are at as well, in that we're not as experienced as other teams at this minute in time.
"The teams that are at the top are at the top for a reason, because they've got an assured game, they've got good players, good passers and good movement. But we stayed in it, and we were definitely in it.
"I don't know what it takes for us to start. You've got to make sure that your first pass is right, that your first header is won and that your first shot is on target and your first tackle is a good tackle. That's how you start.
"Obviously teams have to give it a go at the end when they're behind, but it would be nice to start like that, but not many teams do."
The Clarets' boss felt that the points were won by the right team and that we were fully deserving of them despite the last few minutes.
"With all due respect to Yeovil I think most people look at this as a potential sticky one, but we made sure it wasn't," he said.
"We didn't expect to get an easy ride, or take this game lightly, and all credit to Yeovil. What they have done as a football club is fantastic and they have made this place really hard. They keep going and showed that today, but overall I thought some of our football was excellent on a really tough surface and in the second half I felt we opened them up on enough occasions to be more goals ahead.
"Then they score a scruffy one by our standards and, all of a sudden, it got like an FA Cup tie for the last ten minutes. That can happen, but I thought pretty much over the day we delivered a performance that was certainly worthy of a win and I thought they were both fantastic goals for different reasons.
"Danny struck one out of the blue, which he can do and then for the second Dean Marney, who was terrific all day, pressed and then had the clarity to slide in Sam for the second.
"There were many good things about our performance today and I am enthused by what they are doing and I make sure they know that. We have only lost three games all season, which is impressive even by my demands and 50 points from 25 games means we should all be happy."
Dyche also had words for the travelling Burnley fans. He said: "To bring the numbers we brought today is first class. We are not a massive club, but again we showed that our town supports the club and I hope they see that we support them.
"It was fantastic for them to come down and see some fantastic football, particularly in the second half."