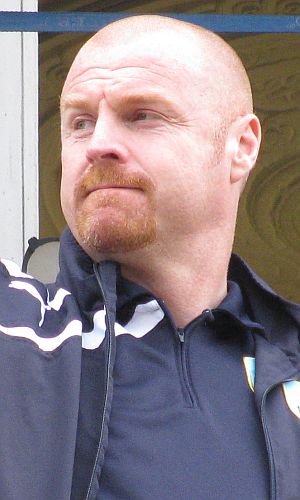 Speaking about the second half of the game, when Derby were very much in the ascendancy, Clement said: "We did everything but score in the second half. We threw our full backs forward, got crosses in, had plenty of long range efforts and set plays cleared off the line.
"We pushed and pushed, but just couldn't find the goal. We just need that little bit of quality in the final third to break teams down. On another day, if we had got one of those goals, no one would have been surprised with the result.
"The players are disappointed that they haven't turned their attempts into three points. We looked solid at the back, the players' energy levels were fantastic and we gave everything to find the breakthrough.
"We have just got to keep going and stick to our way. We are creating chances; I would be worried if we weren't creating, but we are. We are defending well and we just need to take that final step now.
"We have had a good three games since the international break and we move on to Saturday where the aim is to get another win away from home."
Clement added: "Burnley deserve a lot of credit, they defended very well and that is a good away point for them. Their defence got their blocks in; they headed the ball and got into good positions to defend our crosses.
"Tom Heaton made a couple of good saves as well and the defender has got the one off the line in the second half."
Dyche, a former centre-half, must have been delighted with the way his defenders played in this game, particularly when under pressure in the second half.
"That's a hard earned point and we were expecting it to be," he said. "Everyone keeps telling me these are the market leaders and favourites by a long shot.
"They have spent £20 million and have added a deep squad to the one they already had, but we've got a good feeling about ourselves and coming off the back of four wins, to get a clean sheet and a point here is a very good result.
"It's not about measuring yourself; it's about coming to places like this and focusing on what you do. I've mentioned in the past few weeks that we've found ways of winning and you sometimes have to do that to get points on the board in the Championship.
"We have had to fight really hard in the second half and I am so pleased tonight. The way the back five performed was absolutely exceptional. The work you do on the training ground with the staff and the players really comes into its own when you deliver a performance like that and that's why you do it.
"Sometimes you have to get the points through being really organised, solid and working extremely hard. They fill the midfield and, at some points, with two full backs going forward they had seven midfielders.
"They were playing it around but not really getting near our goal, so we were ready for that. it ended up being long stuff from them, with no real golden chances, so I am delighted with the framework of the side, that's for sure.
"In the end we just couldn't find the out ball and ended up going back to front too early, but overall we are really happy to come off four wins and take a clean sheet and a point here."
The downside was the hamstring injury to Andre Gray, but Dyche is hopeful on that one. "We'll have to wait and see," he said. "It looks like a minor hamstring but certainly the way he was moving I'm hopeful it's only a minor one, rather than a serious one."