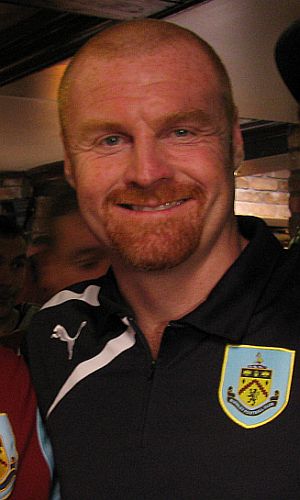 It was a third successive 2-1 defeat for Sheffield Wednesday, having lost at QPR and Rotherham in the previous seven days, but Jones had been hopeful of a good result in their first home game of the season.
Having seen another defeat he said: "I can give as many reasons or excuses as you want but the truth is we didn't perform as well as we can in the first half but in the second half we showed there is plenty to work with at this club.
"But we didn't stop the crosses in for their two goals and we have to be better than that. We scored our goal from a similar passage of play and it shows that the art of crossing and heading is not dead.
"Atdhe (Nuhiu) had two headers that went really close and their keeper made a fantastic save from the second chance. It shows that if you get the supply to the lad he can get on the end of it."
Jones added: "We have plenty of ability in this squad and plenty of confidence so there is no need for anyone to panic or overreact. The League Cup is in isolation and I have seen enough in the two league games so far to suggest that we will be back on track.
"We had a few players making their home debuts today, a few kids in the squad, and a few senior players missing who we need to get back, but we will work hard, we will keep going and we will get there."
Having drawn at home to Bolton, then won the cup tie at York, Burnley got a first league win this afternoon. Dyche certainly demonstrated his delight with the result as he marched onto the pitch a the end and had a word with the referee before coming over to the travelling Clarets. After the game he talked very much about his and Burnley's cup being half full.
"I have made it clear since I have been here, the cup here at Burnley is half full. A lot of people seem to want it to be half empty, but there are a lot of good things going on at Burnley Football Club and it's just that we have to work according to what we are and what we have. There are good signs out there, so I always look at the cup being half full.
"The fact is, this is a great opportunity for people. I said at the start that someone needs to be their version, or the next version of Charlie Austin. Ingsy has set his marker down and said 'I'll have a go for you and score some goals'.
"Sam has also scored today and I must say I was very impressed with his performance as a big, strong target man.
"There is a really good feel about the group and a lot of honesty in that dressing room and at the club, but it is a work in progress and we can't just sit back and watch things happen. We have to be ready for what is to come, and we are."
Discussing the performance, he added: "Strangely enough, I thought in the first half we were 2-0 up without quite being where we have been with our performances. There were moments of quality, but I felt we turned over possession a bit cheaply.
"But Danny has a nice habit of keeping scoring and Sam has got his first goal too. What a great habit that is to get your two strikers on target and there were plenty of good things happening.
"We expected a reaction at half time and Dave Jones has a side that is tough to play against. They get in there early and make things tough for you. You have to get a first contact in the box because it comes in there a lot, and we did that throughout the second half.
"They are a strong, physical side and you have to stand up to that. Today we did but I must say it should have been 3-0 because there is a blatant handball. If the referee gives that, it's game over. Instead they nick one soon after and the whole feel of the stadium changes.
"Tom made a massive double save and I told him that's as important as scoring a winning goal. Goalkeepers don't get a lot of praise and centre halves don't get a lot for winning 99 per cent of headers, but I appreciate all the ugly things our team do and I am really pleased overall.
"That's three good results in a week and we have put in a lot of effort. We deserved the win today, that's for sure, but it was really hard fought and hard earned in the end."