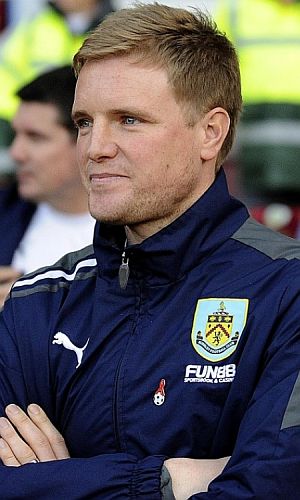 Mackay wanted a better performance from his team to help get over the 3-0 home defeat to Hull City five days earlier and believed he got that.
After the game he admitted: "It was frustrating that we didn't score and at the end of the game we were looking for one to go in off someone's backside, but the positives were that in the second half we kept on pushing with balls in to the box and crosses across their six yard box.
"It's one of those that the lads in the dressing room are also frustrated as well, but we're also happy with having kept a clean sheet and limited the opposition to no shots on target in the last hour of the game. The second half we dominated having been forced to be patient during a first half in which Burnley didn't play, dropping a man much deeper than they normally do to protect and frustrate, sitting deep."
The home side started with an unchanged side, one that surprised the home fans, but Mackay said: " I wouldn't have changed the team in terms of the bodies out there to start the game. It was the team I felt would give us the best chance today.
"In the second half we changed our shape slightly after having plenty of the ball in the first half, albeit without the cutting edge. As the game wore on gaps and spaces appeared, especially towards the end, and if one of those would have been taken it would have been a different story.
"When you have a dip you look to get back to basics, which is something we've done. We've lost one in four now having two good results away before a bad result here before today. And now we've another game with Coventry coming here on Wednesday night as the games keep on coming thick and fast.
"As it stands we're still involved and two points from fourth place, so we all have to keep on working away and believing in our ability, believing that we're a good enough club to be involved, which we are. Our fans can see that and that we were pushing right until the end - and that gives me great faith in the group going forward. We've got nine games to go and we'll do well as long as we're all pushing in the right direction."
Clarets' boss Howe said: "It was a game that didn't have much goalmouth action for either side. In the first half I thought we had the better chances. Dave Edgar's header was a really good chance, Danny Ings hit the side netting and Martin Paterson had a good volley saved.
"There was enough in it for us and I just think we were very brave today in the way we passed the ball. I was really pleased with how they are adapting to the playing style and some of the football we played today was really, really good.
"In doing that, you are going to give the ball away in dangerous areas, but it's our belief that this is the best way to play the game to get long term results. That's what we have been trying to do all season and the difficulty is trying to adopt a playing style and philosophy, it does take time.
"You can't do that overnight and that's because in this division and this country you have to get results to keep your job.
"It's been a difficult balancing act, but we feel we are moving in the right direction in terms of how we want the lads to play.
"I think if you were a neutral and turned up here today, you would have been impressed by how we tried to play. The next challenge is to try and create more goalscoring opportunities, but to come here and get a point and a clean sheet are positives for us and I look at it as two games unbeaten.
"I know people might look at it the other way, but hopefully we are over our little wobble now and with some tough games coming up, we can go on and have an unbeaten run."
As I think we expected, there was no Jay Rodriguez today, and Howe confirmed: "Perhaps we did miss Jay a little bit. He was close, but he wasn't just quite right. He is such a big player for us, what you don't want to do is put him out there and risk him breaking down. There are some big games coming up and sometimes you have to do what you think is best."
And on debutant Danny Lafferty: "Daniel did well. He hasn't been with us very long and he had a hamstring injury when he joined, so we haven't seen too much of him, so it's been difficult to coach him too much.
"But what time we have, he has taken on board and he has a great attitude and character and those here today will have seen that he is good on the ball and he will only get better."