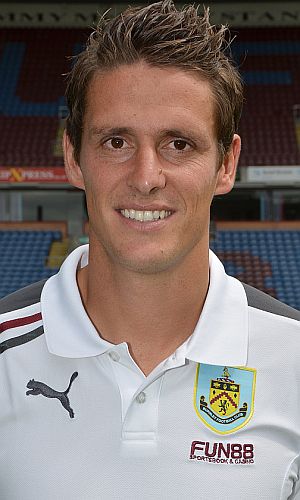 He'd seen his team concede that early penalty and then watched as his team played the game out with ten men following the dismissal of Wilfried Zaha.
"I think a draw is a fair result and I am very happy with that point because we didn't start very well," said Freedman. Our character shone through in the end, by getting back on level terms and holding on to that point after going down to 10 men.
"I felt the referee made the right decision not to send Jonathan Parr off when he gave away the early penalty because I felt we had a covering player, and I also felt the red card he showed to Wilfried Zaha was the right decision too.
"He has clipped a player's heels out of frustration but I think he has been dealt a rough deal in that he has been chopped down by the opposition four or five times before that.
"The referee didn't protect him and we need to ask referees to do that because there is no substitute for skill, and Wilfried showed plenty leading up to our penalty. I am disappointed by the treatment he received on the pitch."
Jason Tindall, who was joined by Terry Pashley in the dug out in the absence of manager Eddie Howe, spoke after the game and his first thoughts were with the manager.
"It was a tough day for everybody. Eddie had some devastating news regarding his mum, who sadly passed away in the early hours of Saturday morning," said Tindall.
"That meant he obviously wasn't here today, but he was in the right place by her bedside when she did pass away and our hearts go out to him and the family.
"We are just disappointed that we didn't get the win, for ourselves, but more importantly for Eddie. He's been in the odd day this week because that's Eddie. He has a great drive and he was determined to be in every single day, but sometimes you have to put things into perspective and your family comes first.
"Given the circumstances that he faced, he was where he should have been, with his family at a time when they needed him and when he had to be there. We are all just devastated at the news and just so, so disappointed that we couldn't get the three points for him and his family."
Looking at the game, Tindall added: "I have mixed emotions really. Off the back of recent defeats it was important we didn't lose, but we just felt it was a game we could have won.
"We started well, got the penalty and put them under a lot of pressure that could have resulted in other goals. After that, it became an even contest and it's just a shame we couldn't break down the 10 men.
"If we'd got that second goal it would have made all the difference, but a lack of confidence and self-belief maybe went against us at times today, but let's not forget it was a penalty decision that wasn't a foul that has cost us all three points.
"Having seen it again after the game, the referee has made a mistake. There's nothing wrong with that though and I'm sure he'll admit that once he sees it again.
"However, from our point of view it doesn't do us any favours. That aside, we still feel we should have taken the opportunities that came along, especially in the first half."
Explaining the absence of Jay Rodriguez in the second half, he said: "Jay has only trained once this week, so we knew going into the game that he was a little bit of a doubt and in the warm-up he was still a little unsure in how we has feeling.
"He managed to play the first half and played incredibly well, but at half time we followed the advice of the medical team that to continue would risk doing him more harm. If you take that risk you could lose him for the rest of the season, which doesn't help the team.
"You are always going to miss someone with 21 goals in your team and it showed, especially when they went down to 10 men and we were looking for something to unlock their defence."