Saturday's game at home to Leeds United was one which had significance on many fronts. First and foremost; the remembrance of the late great Jimmy Adamson, who sadly passed away aged 82.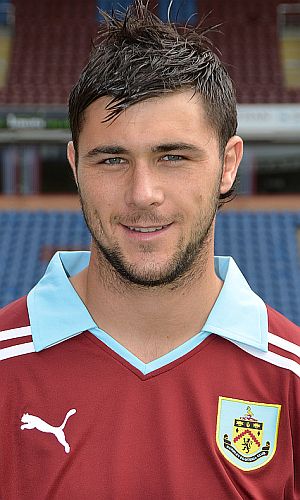 Charlie Austin - stretchered off
A lineup of former Claret stars joined us in mourning at Turf Moor, including those who played with or under him, the likes of John Connelly, Brian Flynn, Mick Docherty, Frank Casper, Ian Brennan, Colin Waldron to name but a few, the minutes applause as commonly adopted was immaculately respected by both of Jimmie's former clubs. You could say the Roses derby was an inevitable send off for the ace. Rest in peace Jimmy. One man, one club, one legend.
As for matters on the pitch, Clarets fans alike were no doubt hoping for a spectacle, but of course 3 points and a strong performance more than anything. Prior to Saturday's game, 15 games saw Burnley with 18 points, albeit with a game in hand against our next opposition; Birmingham City. A statistically worrying start for Burnley this season, which has not been this low of a position in the league since 2003.
Burnley had started the half relatively well, calmly and collectively pressing forward, reaping their rewards in the 10th minute. A fantastic piece of advantage work by referee Mathieson after a Leeds foul on Keith Treacy who was harshly fouled by Connolly; the ball falling to Stanislas who played Trippier in to hit a deep and inch perfect cross, Jay Rod doing what he does best by slamming a low headed ball into the back of the net.
Burnley 1-0 Leeds.
Burnley continued to dominate the half, with a lengthy stop around the half hour mark, the reason being an unfortunate injury to Charlie Austin; in absolute agony after a fall which appeared to not have any major impact. Helped onto the stretcher and given oxygen, a surprising sight for myself was seeing Leeds' number 3, former Leicester defender Patrick Kisnorbo clearly showing concern for Austin.
Kisnorbo has had a career dogged with injuries. His despair and upset at seeing it happen to Austin out of the blue was very much clear. Kisnorbo proceeded to stay with Austin, supporting him before helping the medical team carry the stretcher off the pitch, a move which very few players would make and for that my respect goes to him.
Only a matter of minutes later it could have been worse for Burnley, Grant rushing out of the box on a rare defensive duty in the first half, making what can only be described as a reckless decision to jump with hands in air ready to divert the ball intentionally. Burnley considered being lucky at that point in time to still have Grant on the pitch.
Keith Treacy continued his exceptional match performance in to the second half, peppering the goal with long distance attempts, namely one which hit the corner of the post and little hope for the goalkeeper to reach it if it did go in.
Leeds pushed deeper into our box on numerous occasions, pushing for an equaliser, duly received 66 minutes after Burnley's goal, a fantastic cross from Lloyd Sam in to the far post for Snodgrass to slide in past Grant, pulling it back to 1-1 before poor defending allowed a cross from one end of the box to the other for Snodgrass to pick up and slice in to the net.
We felt hard done by. We were the better team for 70 minutes. However, as once again this season, we became witness to yet poorer defending and poor organisation from set pieces, thus punished with a 2-1 defeat at home.
For myself sat in James Hargreaves Lower, I also had to pray witness to some tactless, dark and distasteful chanting by some of the Burnley fans, bringing up painful memories for the Leeds fans of their tragedy in Istanbul, their disgusting reaction clearly shown with aggressive throwing of chairs, coins, bottles and a spanner, additional police forced to come in to play as Leeds fans antagonised by it were ready to launch over the wall and confront Burnley fans.
Whilst punishment was something the fans kicking off didn't receive, Burnley well and truly took punishment on the pitch once more. We now hover in 21st place, a very worrying position for a majority young squad. Poor defending has cost us so much this season already. How long before it costs us our league place?