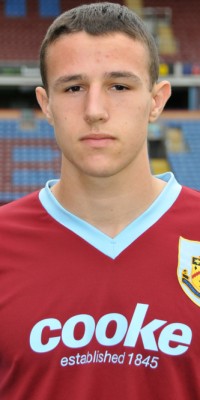 Wes Fletcher - enjoyed a month on loan at Grimsby
It's proved to be a mixed season for the five with none of them featuring in the first team other than Harvey making the bench in our FA Cup tie at MK.
Lynch went to the now defunct Chester City on loan but suffered a cruciate ligament injury and fellow central defender Kudiersky has also had knee surgery.
Fletcher spent a month on loan at Grimsby and got himself a first goal at first team level at Rotherham whilst the two midfielders, Anderson and Harvey, have featured in the reserves.
All five have them have now been offered one year extensions to their contracts and manager Brian Laws said: "Having come through the structure myself I know how valuable it is to the football club that we get the conveyor belt up and running and produce the best quality we possibly can.
"It's the only way for the future of football and financially it's the best way to run a football club. Having had success myself going through the production line here I feel it's important we continue it and embrace it and make it better.
"Whichever club I've been at I've always had a hands on approach with the younger element because it's important we get to know them as quickly as we possibly can and more importantly utilise that production line.
"I had great success at Scunthorpe and success at Sheffield Wednesday and I hope we can mirror that at Burnley."
Ben Hoskin, who has been on short term deals throughout this season after recovering from a 2008/09 season that was badly affected by injury, will remain at the club until the end of the season before a decision is made on his future.