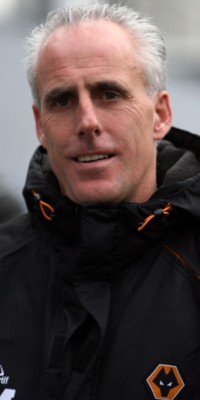 Mick McCarthy for Forest?
Incredibly Darren Ferguson, who they, according to Peterborough, had tapped up, was installed as the early favourite but today the most likely appointment seems to be that of Mick McCarthy who lost his job at Wolves last season.
Now, I rate McCarthy as a manager, certainly at Championship level. He's won promotion with both Sunderland and Wolves and I'd think he's potentially as good a manager as they are likely to get, but I haven't quite been able to get my head around the words McCarthy and iconic.
Just about every man and his dog has been linked at some point and I bet the Forest fans cringed at the thought of Alex McLeish when his name came to the fore at the end of last week. I reckon they might just be happy with McCarthy if they get him.
Forest were about to fly off to the United States for pre-season where they had a game lined up against Brendan Flood's Orlando City. However, the Al-Hasawi's have called the whole thing off (the USA tour that is) and poor Orlando who had already bought tickets were having to go and claim their money back.
The Florida based club are doing OK from what I hear. I did wonder whether Flood would blame the other directors for a poor choice of manager had things not worked out.
Forest are looking for a manger and Sheffield Wednesday are another club that will be on the lookout for new staff. Last week assistant boss Terry Burton left to join Arsenal and today they were reeling when academy manager Sean McAuley left to join up with Portland Timbers in the MLS.
He's going to work for a club where he spent part of his playing career but he's been in charge of Wednesday's academy for over six years and even had a spell as caretaker boss last season.
He said: "It is a massive wrench for me to be leaving Sheffield Wednesday but this opportunity is a great one for me at this stage of my career. Hillsborough is not a place I want to leave but Portland is a place I want to go."
I've been past the Turf this morning and, as far as I could see, there wasn't a queue of supporters trying to get their money back on season tickets. That's not the case at two Championship clubs where there are still rumblings of discontent over recent goings on.
Fans of Cardiff City Reds remain disgusted at the colour change but the Bluebirds Dragons are happily refunding those who have made a stand. There's a stand at Derby too where supporters are in a rage over the sale of Jason Shackell. Now let me remind myself of who they have sold him to!
Derby are describing it as a handful, but those handful have received refunds after the about turn. Chief Exec Tom Glick, who has already announced he's doing his own runner to Manchester City, said it would take a lot to prise Shackell away, that he would still be at Derby for the start of the season.
Now he's saying the deal was done to improve the squad overall but as yet there has been no new central defender arrived at Pride Park.
No wonder Eddie Howe was so keen to pursue him. In just one year at Derby he became a player who just should not be sold under any circumstances. Their loss looks to be very much our gain.
Pre-season games are underway now for many clubs. We won at Mossley on Saturday but I had to chuckle at the news of Brighton's forthcoming friendly against Portsmouth.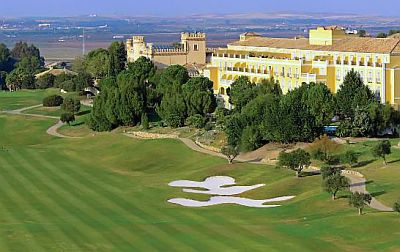 Brighton and Portsmouth are set to meet up here
Brighton are off to the Barcelo Montecastillo Resort in Cadiz. Incredibly, Portsmouth are also going and the two have arranged to play each other.
You seriously have to wonder what on earth is going on at Fratton Park if they can swan off to Spain at th drop of a hat. However, today, they announced that not one single professional player from the club will be going. The travelling party will be made up of apprentices and trialists.
Transfers continue to filter through slowly although Sheffield Wednesday are collecting them quicker than I get Tesco points. They've signed striker Nejc Pecnik today from Portuguese club CD Nacional and that makes it seven so far for them.
Elsewhere, Darren Ambrose is now at Birmingham and Barnsley have captured the former porn star Ben Alnwick from Spurs. Goalkeeper Alnwick only played three times for Spurs and two of those were at Burnley and he conceded a total of seven goals in those two games. Let's hope he's in the Barnsley line up this coming season.
That's it for this week with the big news that Charlie Austin is still a Burnley player. He hasn't gone to Huddersfield and he's not going to Huddersfield (I don't do yellow bars but that one could be down as Clarets Mad Sources if I did).
Let's see what another week brings in the Championship. We might have got another striker by then, and maybe even a midfielder. Forest will probably have a new manager.