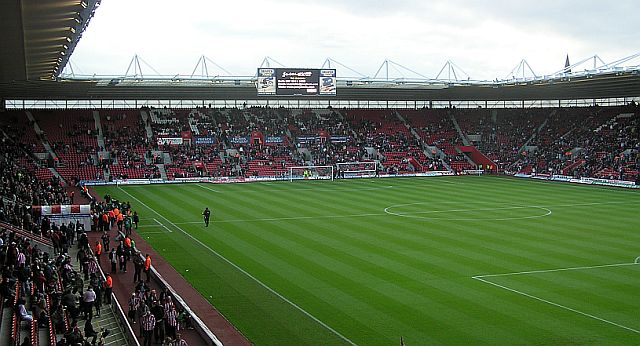 The biggest beneficiaries were Hull City. Their win against Bristol City took them back into the top six, replacing Middlesbrough whose game was called off. Hull had the biggest win of the weekend, beating Bristol City 3-0 at the KC.
Bristol City dropped back to fourth from bottom with this result. They got off to a flyer when Derek McInnes was appointed as manager, winning four and drawing one of his first five games in charge. It's nothing like that now and Saturday's defeat meant they've won just 11 points from their last 12 games and are still very much relegation candidates.
It was Millwall who went above them on Saturday after their 0-0 home draw against Derby County. It was another inspiring afternoon from the Rams where the sole target appeared to be keeping a clean sheet. Manager Nigel Clough himself declared the performance similar to the recent game at Burnley.
Now the big news in the Championship was heralded just before 3:20 on Saturday afternoon. It was a staggering event and something that hadn't happened in the Championship for twelve whole weeks.
What was it? NOTTINGHAM FOREST SCORED A HOME GOAL. On 19th November 2011 Marcus Tudgay scored a stoppage time winner to beat Ipswich 3-2. Since they they'd played six home games, scored none, conceded twelve and lost the lot.
Then, on Saturday, in the 19th minute, Garath McCleary gave them the lead against Watford. They might have been calling for a Bank Holiday in Nottingham today had they gone on and won but Troy Deeney spoiled that with an equaliser for Watford at the end of the first half with the game ending 1-1.
Ipswich and Middlesbrough drew too. Their game was 0-0 but it only lasted 38 minutes when referee Dean Whitestone declared the pitch unfit, this after he'd been happy with it in an earlier inspection. I bet the Middlesbrough fans were pleased with that one.
We've stayed 11th. We couldn't go down no matter what the result, but we do now have both Leicester and Derby within one win of going above us. We're also now five points from the play off positions and some of the teams above us now have games in hand.
We've a full set of fixtures tomorrow and the good news is that there shouldn't be any further weather disruption with the temperatures having climbed significantly since Saturday.
The results and stats are below along with the leading goalscorers, each club's disciplinary record, the highest and lowest attendances and tomorrow's fixtures.
The Week's Results
Tuesday 7th February

Birmingham City 1 Portsmouth 0

Saturday 11th February
Barnsley v Birmingham City - Postponed

Leicester City 2 Cardiff City 1

Blackpool 1 Portsmouth 1

Millwall 0 Derby County 0

Crystal Palace v Doncaster Rovers - Postponed

Nottingham Forest 1 Watford 1

Hull City 3 Bristol City 0

Peterborough United v West Ham United - Postponed
Ipswich Town 0 Middlesbrough 0 - Abandoned

Reading 2 Coventry City 0

Leeds United 1 Brighton & Hove Albion 2

Southampton 2 Burnley 0
The Week's Stats

Biggest Win

Hull City 3-0 v Bristol City (home)

Total Goals Scored

18 (13 home - 5 away)

Player Scoring Most Goals

2 - Paul Gallagher (Leicester City)

Highest Attendance

24,099 - Southampton v Burnley

Lowest Attendance

10,069 - Millwall v Derby County

Total Yellow Cards

25

Total Red Cards

0

Most Cards in a Game

Nottingham Forest v Watford (6Y) Ref: Jon Moss
Leading Goalscorers (League Only)

16

Rickie Lambert (Southampton) - includes 6 penalties

14

Ross McCormack (Leeds United)

12

Darius Henderson (Millwall) - includes 2 penalties

11

Jay Rodriguez (Burnley) - includes 1 penalty
Billy Sharp (Southampton) - includes 1 penalty - (10 with Doncaster Rovers)
Robert Snodgrass (Leeds United) - includes 1 penalty

10

Michael Chopra (Ipswich Town)
Guly Do Prado (Southampton)
Matty Fryatt (Hull City) - includes 1 penalty
David Nugent (Leicester City)
Ricardo Vaz Te (West Ham United) - (10 with Barnsley)
Chris Wood (Bristol City) - (9 with Birmingham City)

9

Keith Andrews (Ipswich Town)
Charlie Austin (Burnley)
Carlton Cole (West Ham United)
Craig Davies (Barnsley) - includes 1 penalty
Lukas Jutkiewicz (Middlesbrough) - includes 1 penalty - (9 with Coventry City)
Marlon King (Birmingham City) - includes 2 penalties
Robert Koren (Hull City)
Scott McDonald (Middlesbrough)
Kenny Miller (Cardiff City)
Kevin Phillips (Blackpool)
Hat Tricks
Date

Player & Game

20/08/11

3: Lee Tomlin - PETERBOROUGH UNITED v Ipswich Town

10/09/11

3: Rickie Lambert - SOUTHAMPTON v Nottingham Forest

11/09/11

3: Chris Wood - BIRMINGHAM CITY v Millwall

12/10/11

3: Darius Henderson - Leicester City v MILLWALL

02/11/11

3: Jonjo Shelvey - Leeds United v BLACKPOOL

19/11/11

3: Rickie Lambert - SOUTHAMPTON v Brighton & Hove Albion

26/12/11

3: Matthew Phillips - Barnsley v BLACKPOOL

31/12/11

3: Ricardo Vaz Te - BARNSLEY v Leeds United

21/01/12

3: Darius Henderson - Barnsley v MILLWALL

31/01/12

4: Nikola Zigic - Leeds United v BIRMINGHAM CITY
Disciplinary Record (League and Cup)

Club

Y

R

Y

R

Club

Y

R

Y

R

League

Total

League

Total

Barnsley

40

1

43

1

Ipswich Town

34

4

35

4

Birmingham City

39

1

42

1

Leeds United

46

5

52

5

Blackpool

38

1

40

2

Leicester City

43

7

50

7

Brighton and Hove Albion

70

6

83

6

Middlesbrough

47

4

50

4

Bristol City

45

4

47

4

Millwall

51

2

56

2

Burnley

40

2

48

2

Nottingham Forest

39

3

44

3

Cardiff City

37

0

51

0

Peterborough United

34

2

37

2

Coventry City

37

2

39

2

Portsmouth

46

3

53

3

Crystal Palace

39

1

43

2

Reading

41

0

44

0

Derby County

40

1

40

1

Southampton

35

4

38

4

Doncaster Rovers

43

2

45

2

Watford

42

1

44

1

Hull City

48

1

52

1

West Ham United

47

4

50

5
Highest and Lowest Attendances

Highest

Lowest

Att

Fixture

Att

Fixture

34,936

West Ham United v Coventry City (02/01)

6,351

Peterborough United v Cardiff City (18/10)

34,749

West Ham United v Barnsley (17/12)

7,550

Peterborough United v Portsmouth (28/01)

33,465

West Ham United v Portsmouth (10/09)

7,650

Doncaster Rovers v Watford (26/11)

33,010

Derby County v Southampton (15/10)

7,778

Doncaster Rovers v Bristol City (27/08)

33,010

Derby County v Leeds United (26/12)

7,901

Peterborough United v Burnley (17/09)

32,150

Southampton v West Ham United (18/10)

7,928

Peterborough United v Ipswich Town (20/08)

31,812

Southampton v Brighton & Hove Albion (19/11)

8,062

Peterborough United v Coventry City (17/12)

31,718

West Ham United v Nottingham Forest (21/01)

8,320

Peterborough United v Barnsley (03/12)

31,524

Southampton v Crystal Palace (26/12)

8,426

Doncaster Rovers v Coventry City (29/10)

31,448

West Ham United v Blackpool (15/10)

8,500

Peterborough Utd v Doncaster Rovers (01/10)
The Next Fixtures
Tuesday 14th February

Birmingham City v Hull City

Derby County v Reading

Brighton & Hove Albion v Millwall

Doncaster Rovers v Blackpool

Bristol City v Crystal Palace

Middlesbrough v Nottingham Forest

Burnley v Barnsley

Portsmouth v Ipswich Town

Cardiff City v Peterborough United

Watford v Leicester City

Coventry City v Leeds United

West Ham United v Southampton