Former youth player Ross Preston leaves World Cup winners
By Tony Scholes
Updated Tuesday, 26th June 2012
Views: 234
We like to keep track of former players and that includes players who were members of our youth team but didn't make it to the professional ranks at Turf Moor.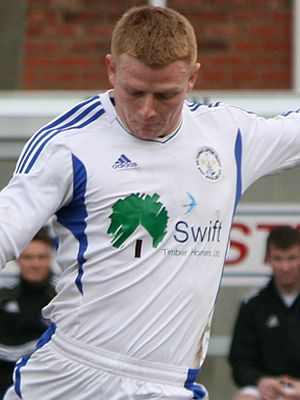 I'm sure the headline is somewhat misleading but Ross Preston, who joined Burnley as a 16-year-old scholar for the 2003/04 season, was last season playing for West Auckland Town who, in 1909 and 1911, won football's first World Cup for the Sir Thomas Lipton Trophy.
Ross, who is a native of the North East, had been with the academy at Leeds prior to arriving at Turf Moor and I can recall his first game for the Clarets coming on the day the first team were hammered 7-2 at home to Sheffield Wednesday in April 2003.
He played in a 5-3 win against Oldham in the Youth Alliance Merit League alongside Marc Pugh and Neal Trotman who are both now playing league football.
Things didn't quite work out for Ross at Burnley and he returned home and has since played non-league football, turning out for teams such as Ryton and Jarrow Roofing.
Last season he signed for those World Cup winners West Auckland Town and had a season to remember with a trip to Wembley for the FA Vase Final in which they were beaten 2-0 by Dunston UTS.
He's on the move again for next season and has now signed for Sunderland RCA who play in the Northern League Division One.
Interact with us