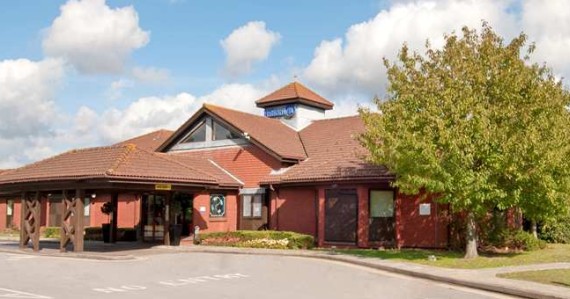 Portsmouth Hilton
The Supporters' Club will be enjoying a two night stay in Portsmouth, travelling down from the Burnley area on Friday lunchtime and arriving back on Sunday evening.
The stay will be at the Hilton Hotel in Farlington, Portsmouth. The hotel features, amongst its facilities, a fully fitted air conditioned fitness centre that is available free of charge to all residents.
The coach will depart from Burnley at 12 noon on Friday 3
rd
December and there will be a one hour stop in Banbury for refreshments with arrival at the hotel scheduled for around 6:15 p.m. where a 3 course/3 choice dinner has been arranged for 7:30 p.m.
The coach will transport anyone wishing to travel down to the docklands on the Saturday morning at 10:00 a.m. and will return at 12:30 p.m. in time to take all passengers to Fratton Park an hour later.
Following the return from the game, dinner is again at 7:30 p.m. at the hotel.
Departure from the hotel on Sunday is 11:00 a.m. and the journey home will be via the idyllic Cotswold villages of Woodstock, Chipping Norton and Moreton in the Marsh before stopping at Stratford upon Avon for a meal.
The coach will leave Stratford at 5:00 p.m. and is expected to arrive back in the Burnley area around three hours later.
The cost is £170 per person based on two people sharing a twin bedded room. There is a £40 supplement for single room occupancy. The cost includes the two hotel dinners and the meal in Stratford on the return journey.
For more details, or to book, please contact Joyce Haluk from the Supporters' Club on 07990 874695.