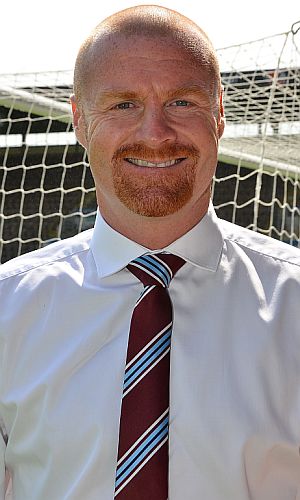 Harry Redknapp hasn't bothered with the car window this time. He has been busy bringing in new players but said it was Burnley on whom he was focusing.
"The game is the most important thing," he said this morning. "We can't take our eye off the game, that is the key. Tomorrow is all that matters. We have got to try and remain focused.
"I'm expecting a difficult game as they are a good side. All season people have said Burnley will fade away but I don't see why they should as they have got good players. Their two front men are outstanding, they are strong everywhere.
"The manager there has done a fantastic job with them so it will be a difficult game. It will be a big test tomorrow. We have got good defenders but they will have to be at their best tomorrow to deal with Vokes and Ings.
"They have jelled together after coming through at Bournemouth and have struck up a great relationship with each other."
It's a big game for the Clarets but as Sean Dyche said: "We've had many big games this year and delivered good performances and we'll look to do that again away at QPR.
"It is a big ask because they are a very good side with a very good manager, so we know the task in front of us, but we've been up for that task all season and we will be when the whistle blows again.
"We're certainly hoping to use the underdog status to our advantage. It allows you to play with a freedom and attack and take games on, home and away. We've pretty much done that this season and only been beaten three times.
"That's a strong marker to have with 27 games gone, so we go there in good spirits and ready for the challenge.
"There's a bit of expectation on them again now, having just gone back into second spot and being at home. I want us to go there and play with that freedom we've shown all season."
Dyche continued: "Harry has made some noises recently that his team have done okay, but not brilliantly, or running over teams. They have certainly done okay in getting wins on the table. They have good individuals, so the challenges are there in front of us.
"We're there in third and that's a fantastic position to be in, with some great performances along the way, but we don't want to settle for that. We want to make sure the team are still driving on and pushing.
"We're 27 games in and some people suggested we'd go away, but we haven't. We're still in there, working hard and playing well and fighting for the next three points.
"We have had that one club mentality so far this season, from players through to the fans and we need that to continue, never more than now.
"With 19 games to go we've been forcing it all season and playing some really good football, scoring lots of goals and not conceding too many, so it bodes well. But we've got to make sure we go again on Saturday."