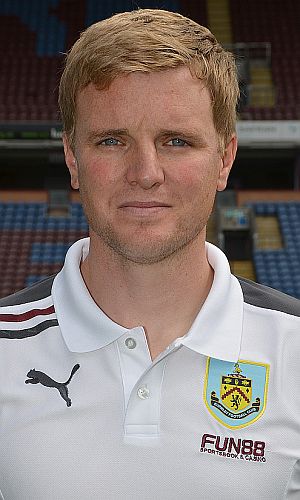 Holloway took Blackpool into the Premier League via the play offs two years ago and is looking to do the same again this year. "It is absolutely great to know we get into the play-offs if we beat Burnley, but in all honestly I was never thinking about getting caught, my only concern has been to catch those above us," he said.
"Someone will miss out, and I am desperate for it not to be us because I believe what we have achieved is fantastic after the huge disappointment everybody felt after falling out of the Premier League. These lads have been quite miraculous but we haven't done it yet, so let's get on with the weekend."
Holloway added: "We have taken another step by beating Leeds. We now need to take the next one. It is still all in the lap of the gods and none of us knows yet how it will pan out, but the good thing is that we are coming into some decent form and that is the good news.
"The lads are on the march. We've done it before, can we do it again? Just because we've done it once doesn't mean we will do it again, but I am very proud of the club. We are making terrific strides. That was Leeds United, a famous club, that we beat. I am very proud of my club and that takes us 11 points ahead of Leeds, which isn't bad, but we earned that result and we deserved to beat them.
"It takes us to 71 points now and that beats our total from the last Championship season (they went up with 70 points), and I've lost half my team since then. That is a milestone. It's lovely to notch that one up but it's not enough yet. We want to keep going and see how many more we can notch up."
"Fergie says it is squeaky bum time," he added: "But mine isn't squeaky ... mine is quite excited."
Howe looks forward to the last away game of his first full season in charge and, reflecting on that season, he said: "I think when you look back to the summer and the changes that happened to the playing personnel and the players that we lost I think a top-half finish would be a good achievement.
"It's not the outcome that we all wanted, and I speak on behalf of everyone for that, because we were desperate to get into the top six, but in terms of progress and where we've come from I think it represents a decent season."
The team is on the brink of equalling the club record of 11 away wins in the season and he said of that: "We have probably lost more games than we would have liked, next to the wins which is an impressive tally. If we could have picked up a few more draws it would have helped our cause but to win that number of games is an excellent achievement and we would love to make it 11 to match the four teams that have done it previously.
"The frustration is of course that if we could have added even a half-decent home record we would have been right up there. That's the frustration, but we have to look at this as a real positive and try and take it into next season and not really lose our away form, while tweaking things at home."
Turning his attentions to the Blackpool game, Howe added: "I have a lot of admiration for the job he (Blackpool boss Holloway) has done there. It's been a remarkable achievement by him and his players. A lot of credit to them and now we have to find a way to beat them.
"They have had a good season and been more consistent than us, but we are only talking small margins. We are only talking two or three wins between the two sides, so it's not a huge amount.
"We have beaten them once already, and quite convincingly on the day, so we have to try and repeat that performance.
"It was probably our best home performance of the season. We kept a really dangerous side quiet that day and the challenge is to replicate that level of intensity about our football and hopefully surpass it. That's the home form we have to try and replicate next season."